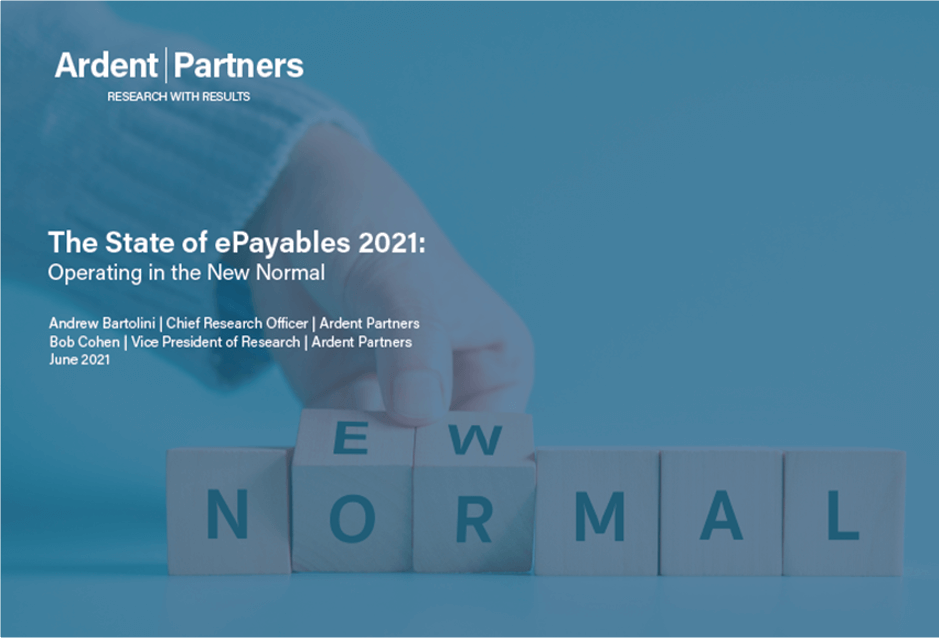 What's up with the state of ePayables? We teamed up with Ardent Partners to figure out just that in their report, "The State of ePayables 2021: Operating in the New Normal."
Ardent Partners looked at crucial benchmarks as a way to determine what the top priorities, as well as the top hold-ups have been for AP teams in 2021. Measuring performance and the many aspects of the invoice and payment process allows AP teams to gauge, measure and analyze their current benchmarks and determine where changes need to be made.
Generally, Ardent Partners found that the performance of average AP functions continues to improve in some areas, while remaining consistent in others. Here's what they discovered:
Cost and time: Despite today's AP technology, businesses are taking too long to process invoices and it's costing them too much money. The average invoice processing cost sits at $9.25, and if you multiply that by the hundreds or even thousands of invoices that companies process, that adds up fast. AP teams are still using too much paper and not prioritizing automated workflow to cut down on the processing time and cost of invoices.

COVID-fueled digitization: One by-product of COVID-19 was the transition to employees working from home, and as a result more companies than ever before had to embrace digitization and automation in order to continue on with their business processes despite staff working remotely.

Target exceptions: One of the biggest challenges that AP teams continue to face is exceptions. While it is improving, it is still an issue in many AP departments as they seek to solve the exception problem. Dealing with exceptions is time-consuming and results in other AP benchmarks to falter as staff is using their time to handle invoice exceptions instead of focusing on other more strategic tasks.
Keeping these benchmarks and trends in mind, we can see that there is still room for improvement for AP teams, but that progress continues to be made despite these unprecedented times.