Document Management: Automated and Easy!
A document management solution is the key to managing your information. MetaViewer is a robust document management system that increases organizational efficiency, streamlines processes, enhances visibility and paves the way for large-scale digital transformation. No matter what documents you're managing or which department is managing it, MetaViewer has you covered.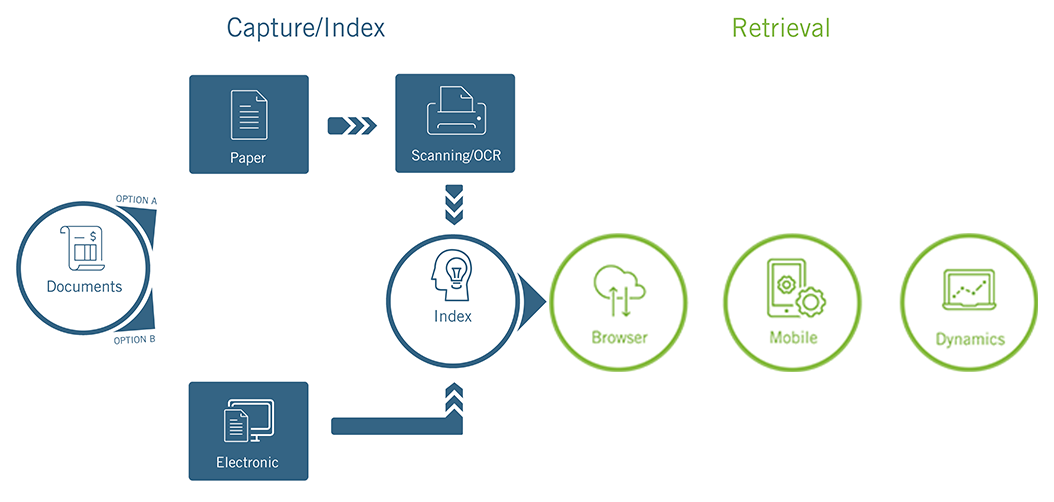 MetaViewer integrates with your ERP to capture documents and information, process it through workflows according to your business needs and stores it for retrieval access from anywhere, anytime.
The fact that MetaViewer is continually upgraded and supported by Metafile provides welcome relief from the challenges of maintaining our previous custom system.
David Kinkela, VP of Information Systems
Goya Foods, Inc.
How Can Document Management Expand Across Your Enterprise?
HR Management:
Emphasizing people, not paper
Human resources has traditionally been a department mired in paper, including resumes, applications, benefit forms, W4s, I-9s, and employee reviews. But with MetaViewer in place, you can say "goodbye" to all that paper and "hello" to controlled, secured, and efficiently retrievable information.

Provides automated workflow for resume checking, forms applicants and new hires

Indexing and archiving of all documents

Accounts Receivable Automation
From order to cash
MetaViewer streamlines all of your AR processes, including order entry, credit facilitation, order processing, proof of delivery, dispute resolution, and collections management. Processing and managing accounts receivable has never been more efficient than when you add a document management system to your team!

Order processing and proof-of-delivery

Instant and secure access to information

Enhanced customer service

Full visibility to all documents