Paperless Automation Webinars
Education is Key.
As the leading provider of paperless automation software, we pride ourselves in providing quality educational materials to assist in your learning journey. These webinars are packed full of valuable information. 
We would love an opportunity to show you how the MetaViewer solution works to streamline your processes, improve visibility, and ultimately save you money.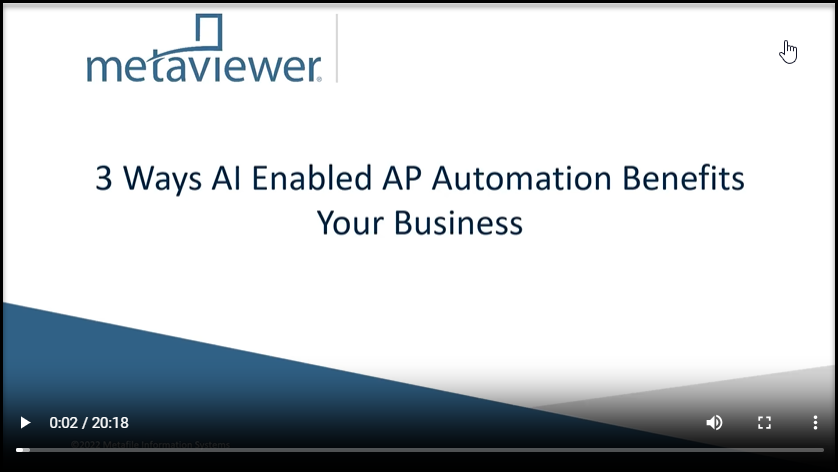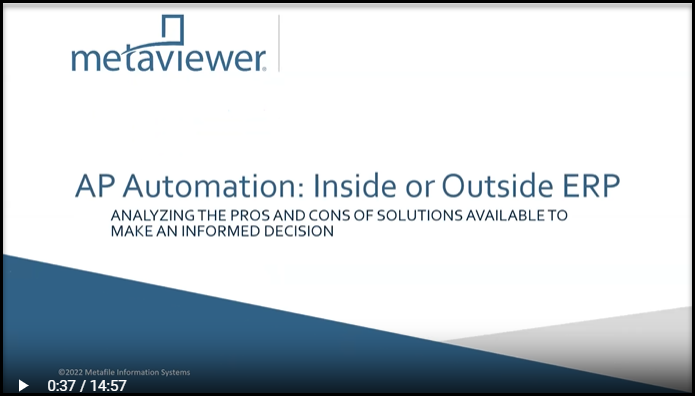 Diving into the Data: Curing Your AP Pain-Points with Automation
Are your manual AP processes causing some serious symptoms, like limited visibility, inefficiency and poor cash management? We have the automation antidote to heal your paper-based pains and AP process afflictions. Watch Ardent Partners vice president of research and marketing Bob Cohen, and automation expert Doug Bertram dive into the data that's empowering best-in-class AP departments.
AP Benchmarks for the Mid-Market in 2021 and Lessons Learned
Benchmarks are one of the most powerful methods for measuring the performance of the accounts payable department. But how do you know what to measure and what results are possible? Learn key benchmarks and insights into AP operations needed by mid-market organizations to gain visibility into accounts payable operations, including the top priorities and challenges facing AP today. 
Metrics Matter: Transform Your AP Department by Measuring These Key KPIs
Automating accounts payable can deliver compelling ROI if you focus on the right activities and have the right technology in place. But how do you know what to measure and which results are possible? This webinar will provide you with the critical information you need to transform your AP operations to handle the realities of today's 'new world.'


It's Time to Rethink How You're Managing Your Information
With automation, your processes are more efficient, more transparent, more secure, more standardized, completely paperless and available to your remote team.