AP Automation for Microsoft Dynamics AX
Is it time to automate your processes? Talk with an expert today.
The Value of AP Automation for Microsoft Dynamics AX.
Strategic, decision-making confidence to the C-suite! This is an additional yardstick by which any accounting department's success is measured. Automated AP and AR work best when they are strategically integrated with the organization's Microsoft Dynamics ERP solution such as AX.
Process Efficiency
AP automation for Microsoft Dynamics AX not only creates a paperless operating environment, but also incorporates workflow automation to expedite invoice approvals and processing.
Trusted Data
AP and AR stakeholders can enter information once – whether using the automated AP/AR solution or Microsoft Dynamics AX – and get one-click "anytime, anywhere" access to trusted data.
Lower Costs
A combined solution enables significant cost savings, presenting opportunities to make Microsoft Dynamics AX paperless and affording accelerated ROI when compared to a standalone Microsoft Dynamics solution.
Spend Management
Real-time visibility to financial processes enables insight so you can improve your cash management, identify bottlenecks and make more strategic business decisions.
Looking for an AP Automation Solution?
Selecting an AP automation solution for your organization is an important decision. Our buyer's guide will help you get off to the right start. This guide is packed full of practical information and strategies for navigating the decision-making process.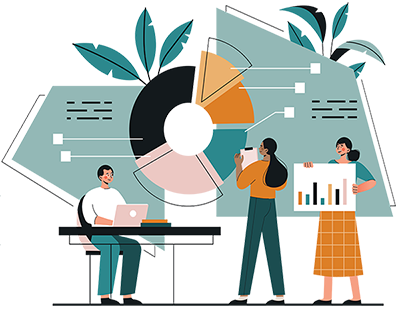 MetaViewer has given us more confidence that we can increase the volume and number of vendors and invoices without risk of processing errors or adding staff.
Brant Dennis, Corporate Controller
Landscape Structures
AP Automation Resources for Microsoft Dynamics Users