Accounts Payable Automation
Accounts Payable Automation
MetaViewer offers Robotic Process Automation (RPA) technology that features Touchless Invoice Processing, Intelligent Recognition and Workflow. RPA is the use of software, often utilizing artificial intelligence (AI) and machine learning (ML) functionality, to automate tedious, high-volume, repetitive tasks that previously required manual, human intervention. The main objective of RPA is to automate tasks that are taking up your employees' time and resources.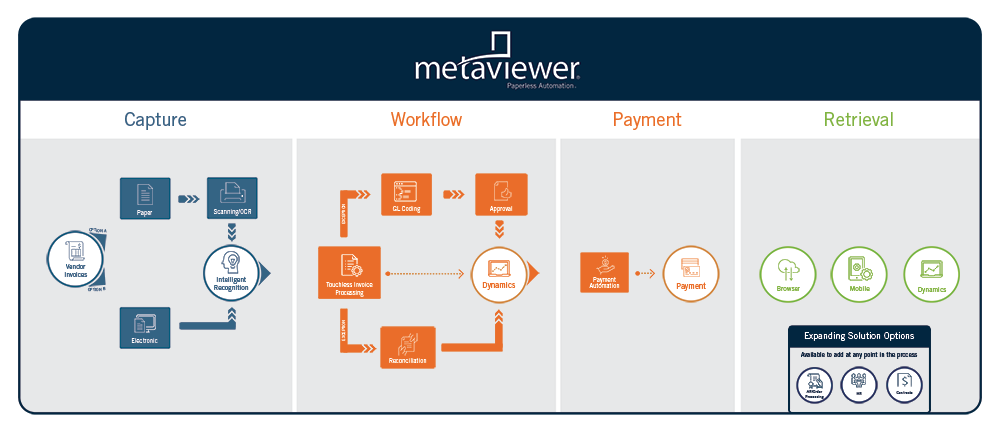 Document Capture
MetaViewer Intelligent Recognition captures documents using state-of-the-art technology, then intelligently reads, extracts and indexes transactional data – whether it arrives on paper or electronically. All of this while eliminating manual data entry AND without the pay-per-invoice burden of other solutions.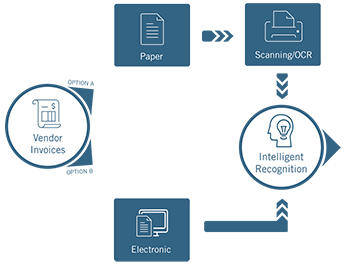 Intelligent Workflow
MetaViewer's Touchless Invoice Processing automates workflow for PO and non-PO invoices. It facilitates two- and three-way matching and reconciliation for PO invoices without human intervention. Non-PO functionality gives the user the ability to create unique business automation rules.
MetaViewer's best-practice solution standardizes processes, automates GL coding and reconciliation, routes documents for online approvals and notifies users about the status of invoices when exceptions occur. MetaViewer provides real-time views into your entire AP process.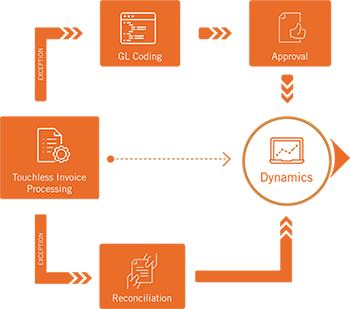 Payment Automation
Paperless payment technology further streamlines the payable process and pays you cash back through a secure and efficient workflow for end-to-end automation.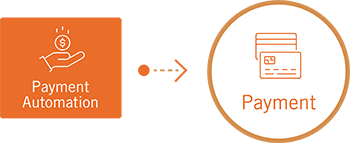 Retrieval
Instant and secure access from anywhere. Find all appropriate documents within seconds using a web-based search or directly from your ERP solution with the click of a button.

Integration
Integration is automatic. MetaViewer's automation solution tightly integrates with all Microsoft Dynamics ERP and other financial modules. Combined with your ERP, MetaViewer offers a seamless, paperless solution for your previously paper-based business processes.
MetaViewer enhances your Microsoft Dynamics ERP solution by adding integrated eInvoicing, Intelligent Recognition, workflow and document imaging. View all transaction documents and reports directly from your Microsoft Dynamics application. 
Enterprise Expansion
Go beyond the AP department and use MetaViewer's enhanced functionality and intelligent workflow to go paperless in other departments, including AR, HR and Legal. MetaViewer is a robust document management system that paves the way for large-scale digital transformation.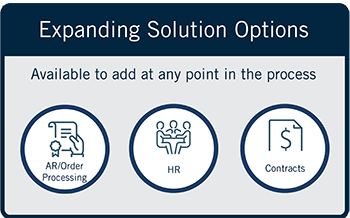 About MetaViewer for Accounts Payable Automation
Take an in-depth look at MetaViewer, including its state-of-the-art functionality. See what AP Automation can do for you.