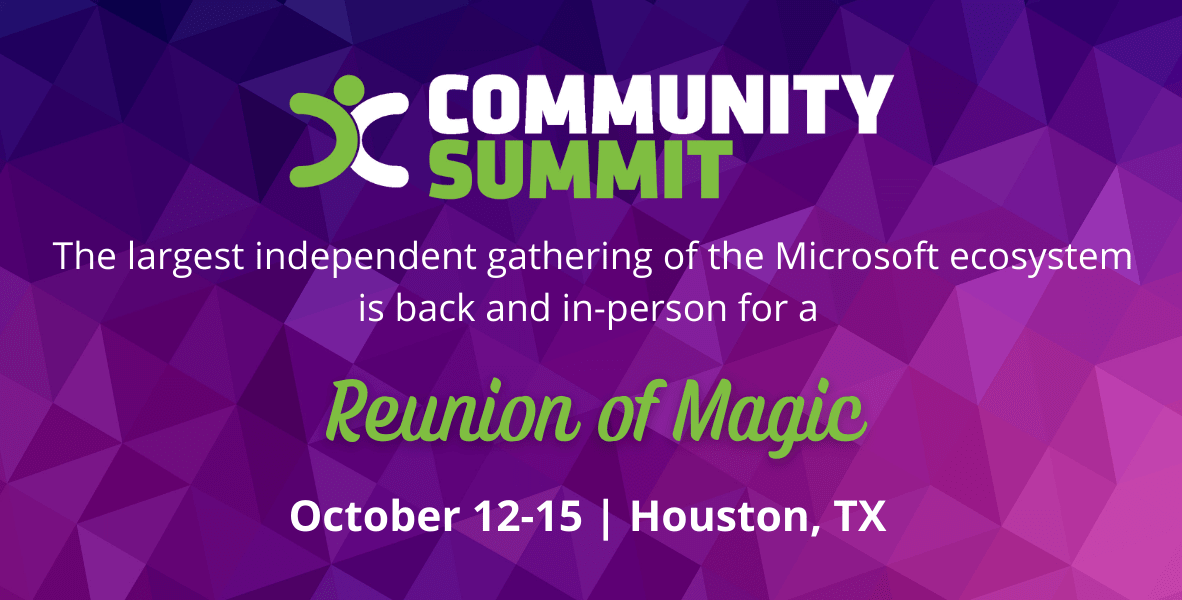 Folks, it's been a long year (and then some), but we are excited to be returning to the expo hall at this year's Summit NA event happening IN PERSON in Houston on October 12-15. Not only are we excited to see all of you, but we're also stoked to be back as a Premier Sponsor to showcase all of the functionality that we've been developing and honing.
This year's event will feature more than 300 industry experts and over 600 educational sessions. Get real-world tips and tricks to help solve the issues that you and your organization are facing, as well as how to optimize your Dynamics 365 FO/AX, CE/CRM and BC/NAV, Dynamics GP and SL and Microsoft Power Platform applications. So, whether you're a seasoned Microsoft Dynamics user or a newbie to the Microsoft world, this event is a can't-miss!
Here's where to find us at Summit NA 2021:
Wednesday, October 13 from 12:30 PM – 1:30 PM
Automatic from Star to Finish: Invoice to Payment Automation
Wednesday, October 13 from 12:30 PM – 1:30 PM
Conquering AP Processing Problems with RPA for Microsoft Dynamics GP
Thursday, October 14 from 12:00 PM – 1:00 PM
Give Finance and Operations a Boost: RPA for D365 for Finance
You can also catch us at the Welcome Reception on Tuesday, October 12 from 5:00 PM – 8:00 PM, and the Dynamics GP Reception on Wednesday, October 13 from 6:30 PM – 8:30 PM.
We've missed networking with all of you, so stop by our booth in the expo hall and say hi, learn about new products and functionality, and chat with our team about what's happening in the world of automation.