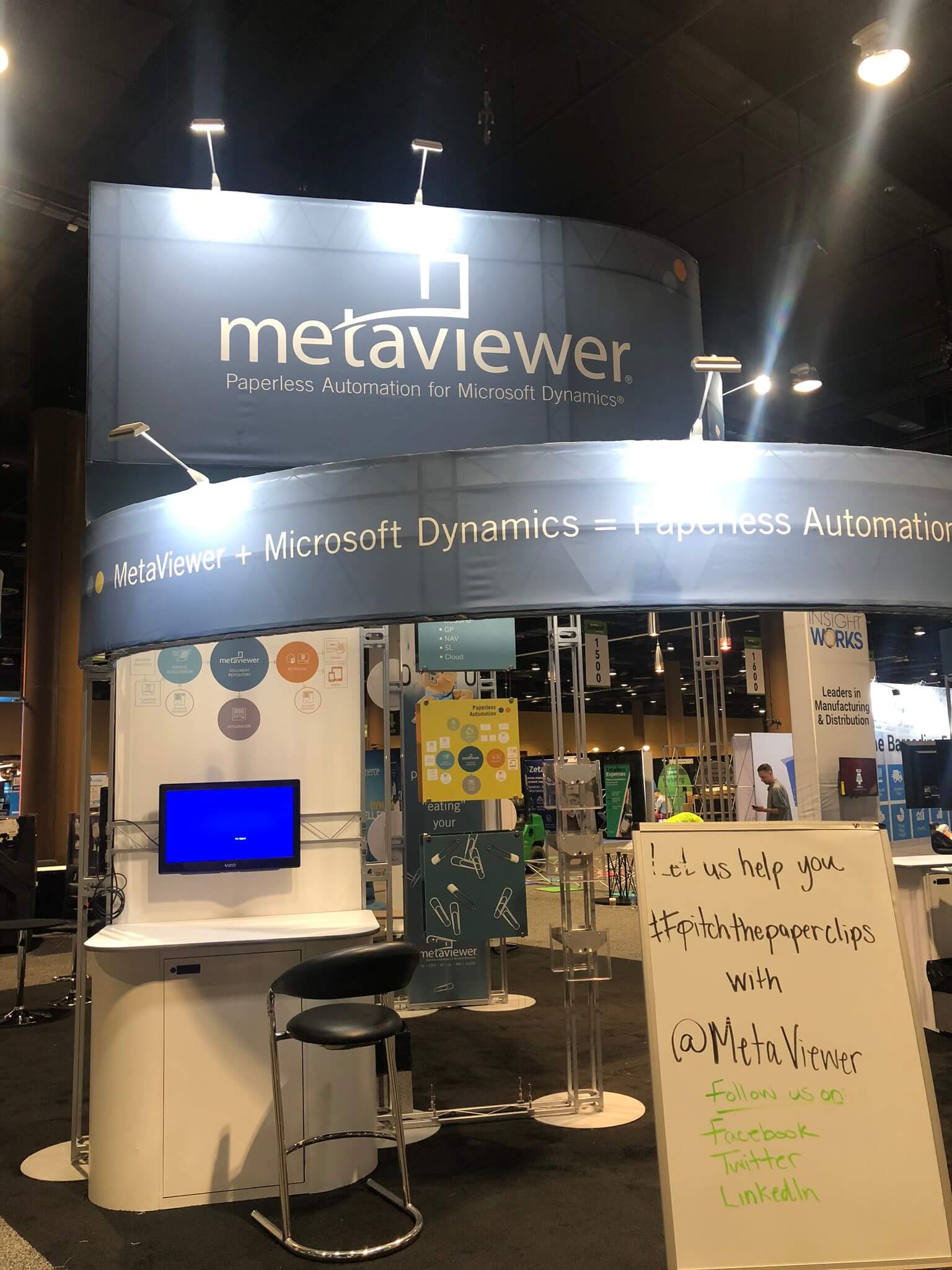 Another User Group Summit has come to a close, and a week after the event we are still reeling from all of the amazingness that was User Group Summit 2019!
Throughout the week, we had the opportunity to talk with hundreds of partners, end-users, service providers and current customers about the work they are doing, how they are innovating within their industries, how they are using MetaViewer, and how they want to take advantage of paperless automation software. Each year we are inspired by the revolutionary technological developments taking place within the realm of Microsoft Dynamics.
This year we debuted our new Touchless Invoice Processing functionality, as well as our new integration with Business Central. These two functionality updates make MetaViewer the essential tool for companies looking to eliminate manual data entry, enhance visibility, increase efficiency and experience substantial ROI, all while getting rid of paper in AP and other departments.
To all those who stopped by our booth at Summit, thank you! To all those we missed, don't worry, we still love you and we still want you to have the opportunity to experience all that MetaViewer has to offer. We came back from Summit 2019 inspired and excited to continue delivering state-of-the-art paperless automation solutions that tightly integrates with Microsoft Dynamics ERPs.
So, whether you attended one of our sessions, stopped by our booth or didn't catch us this time around, we want to offer you the chance to see MetaViewer integrated live with Microsoft Dynamics from the comfort of your own home or office! Head over to our webinars page and register yourself and your team for a no-cost MetaViewer Paperless Automation for Microsoft Dynamics live webinar, or recorded demo. Looking for something more personalized? Contact us at info@metafile.com and our team will put together a personalized presentation for you and your team.
We hope you had a great User Group Summit experience and we can't wait to keep up the post-Summit momentum!