Upcoming Event: From Payroll to Procure-to-Pay – How to Enable Your Remote Workers
April 26, 2022 by Alyssa Putzer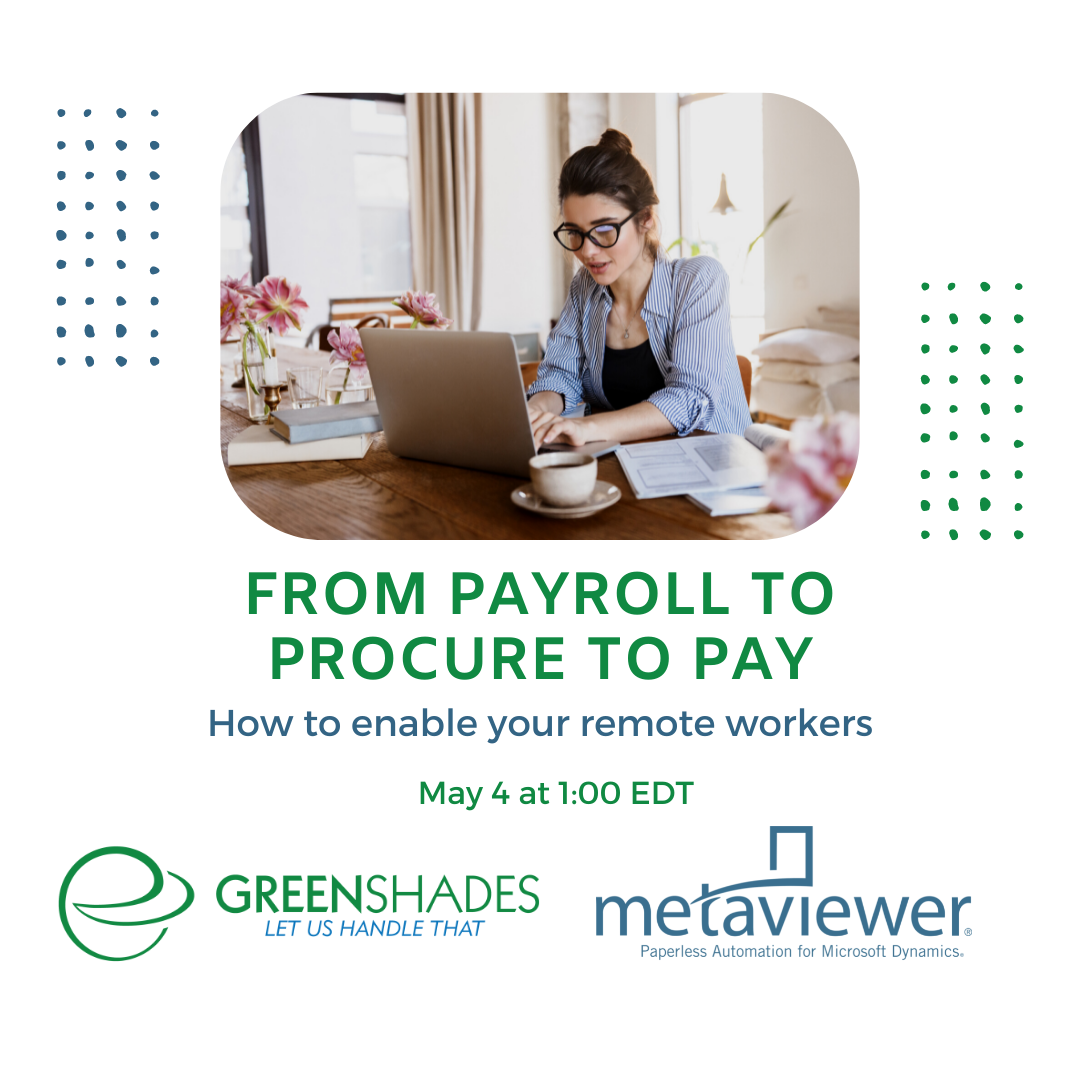 Join us on Wednesday, May 4 at 1:00 PM EDT as we partner with Greenshades Software to explore how automation is empowering today's remote workforce in areas of Accounts Payable, HR, Tax Compliance and beyond!
We will be joined by MetaViewer automation expert Doug Bertram and Greenshades account executive Will DiGiovanni in this free, virtual event and will explore the following questions:
Are your customers well-equipped for a remote or deskless workforce?
Why is automation important and how does it enable a remote workforce?
We will dive into the benefits of MetaViewer Paperless Automation and how going paperless can support your remote workforce while reducing costs and increasing visibility and efficiency. Greenshades will discuss the advantages of investing in HR and Payroll platforms that deliver ease of use, 'round-the-clock access and a simplified solution for a positive experience.
During this presentation, you will be able to learn how your customers can:
Keep businesses running smoothly no matter where employees are working from.
Meet the needs of today's employees and departments including human resources and accounts payable.
Say goodbye to paper invoices and outgoing paper statements.
Mitigate the risks associated with mobile and geographically dispersed teams, compliance with wage and hour laws, and payroll tax rates.
Register yourself and your team. Can't make it? That's ok, you can still register and we will send you the recording following the event.
We hope to see you there!