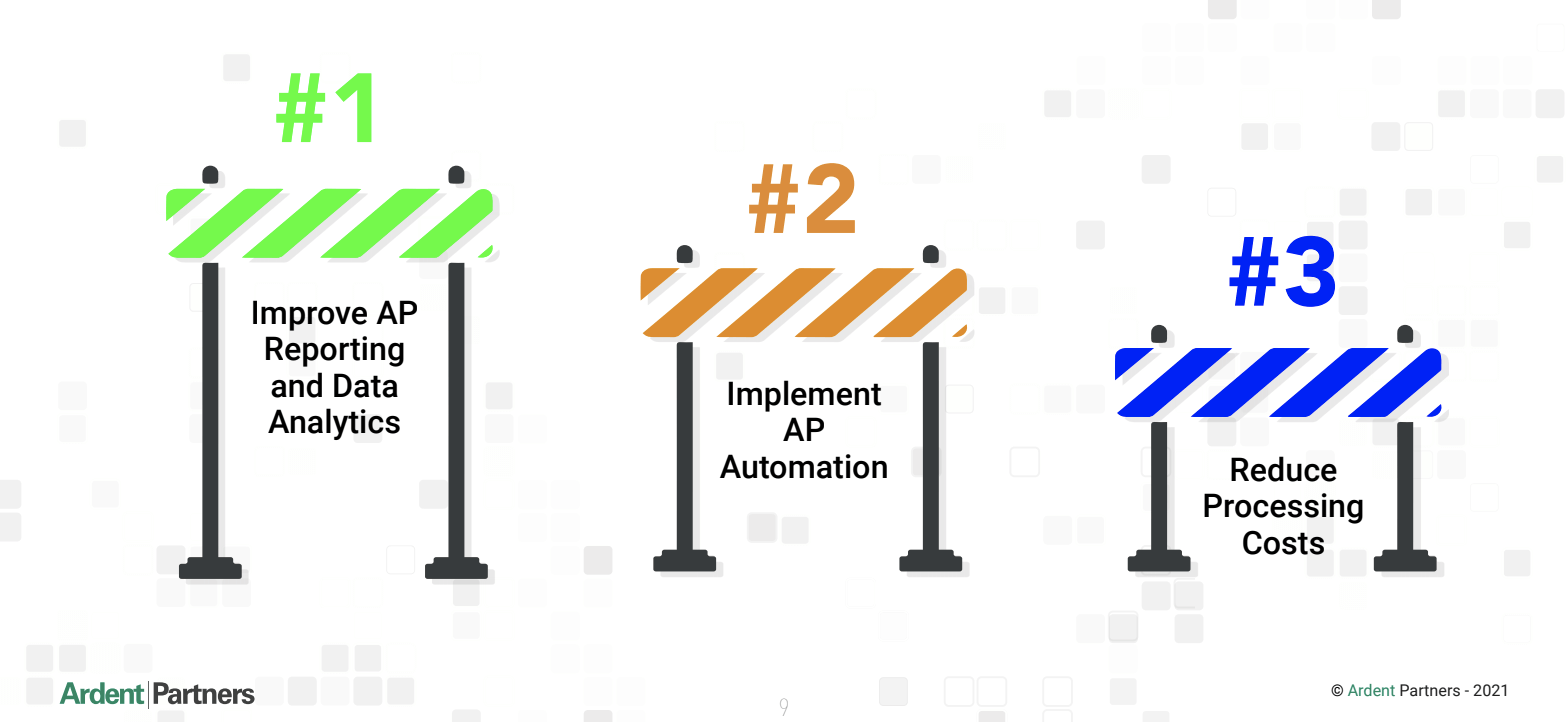 In our previous blog post we highlighted the top challenges that AP staff are reporting. These included invoice exceptions, high invoice processing costs, lack of invoice and payment visibility, long invoice and payment approval times, and too much staff time spent handling supplier inquiries.
As AP departments acknowledge their top challenges, they also acknowledge their top priorities when it comes to accounts payable processes and procedures. In their "AP Pulse on the Mid-Market in 2021" report, Ardent Partners uncovered the top three priorities for AP as departments work toward greater visibility and knowledge, digital transformation, and reduced costs and time.
Here's what they found were the top three priorities:
Improve AP reporting and data analytics: It's hard to improve when you can't see what's happening. AP departments are prioritizing their reporting and analytics so they can get a complete picture of their AP processes for greater visibility and knowledge.
Implement AP automation: Once AP departments realize that their processes aren't as efficient as they initially thought, they often start to prioritize an automation implementation. More and more companies are putting automation on their radar to save time and money.
Reduce processing costs: Many AP departments are still battling with high invoice processing costs due to manual procedures and too much paper. That said, reducing these costs by going paperless and streamlining workflows has become a priority for AP.
This year's priorities reflect the need for visibility, efficiency and cost reductions. And while these are often priorities for AP departments, this year we've seen a greater interest in prioritizing these aspects of accounts payable due to the instability of the last year. What is your AP department prioritizing this year?