RPA/Automation Trends for 2023
November 17, 2022 by Alyssa Putzer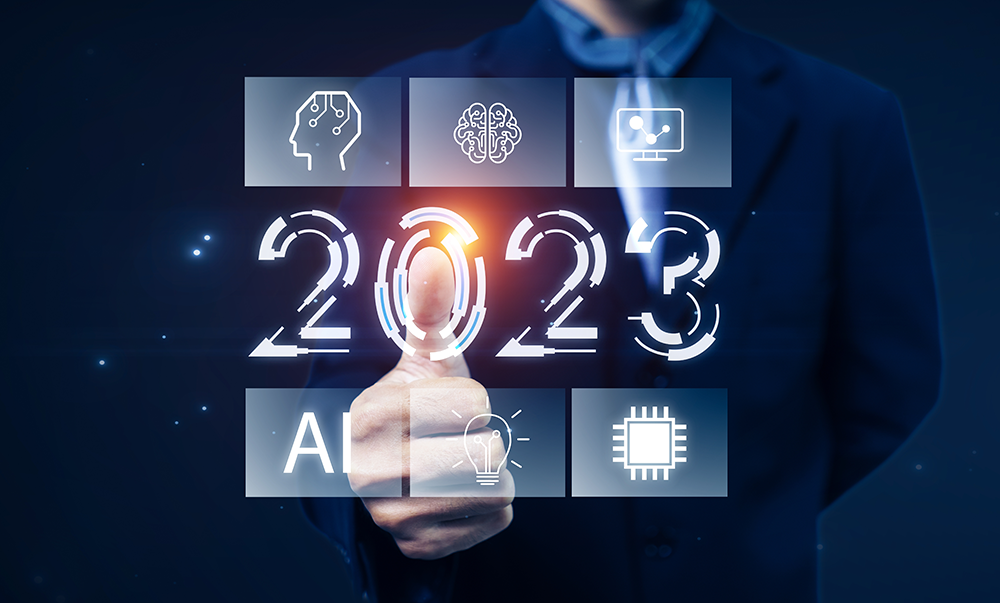 We can't believe it either, but it's time to start talking about the upcoming new year! As we look forward to 2023, we're also planning ahead. What will the RPA (Robotic Process Automation)/automation industry look like? What trends should we jump on the bandwagon for? What will customers and partners be asking for in automation solutions? Well, we've scoured the internet to set our sights on what's coming up next year. 
Here's what we found:
Wider adoption across industries: RPA won't just be for manufacturing anymore. We expect to see more and more industries adopting automation technology as it becomes more accessible, affordable and scalable. Now that it has become more popular, more automation providers (like us!) are able to offer more streamlined, affordable solutions for companies in industries that, in the past, didn't think they would benefit from automation technology. Well, the tides have turned, and we expect more widespread use in the coming years!


Greater adoption of AI: Some RPA/automation providers have honed their AI and machine learning capabilities to make automation even smarter and even more streamlined. This is becoming a staple in automation technology and will continue to be next year. While we have already implemented intelligent automation into MetaViewer, we will continue to hone it to make it the most efficient, smartest automation solution our clients and partners could ask for, and we anticipate even greater adoption of AI technology across the automation industry as a whole.


SMBs taking on automation: Automation technology isn't just for the big guys anymore. In the same way that we are expecting to see a more varied array of industries adopting automation, we also expect to see small- and medium-sized businesses taking advantage of automation technology in the near future as providers continue to create automation solutions that are smaller-scale for companies that don't need a robust system.


Combat the Great Resignation: Many companies are still struggling with staffing as the Great Resignation continues. To combat this, many of these organizations are expanding the scope of their automation solutions to compensate for reduced numbers of employees. Utilizing the power of automation enables these companies to allow flexibility for their current staff to work remotely while also making sure business processes continue to run smoothly and efficiently. Additionally, automation can make up for some of the staffing shortage by automating tasks that previously needed an employee, freeing up current staff to work on more value-added projects.
Another year is almost gone, but with it brings the promise of new advances in technology and more trends to follow! Have questions or want to learn more about current MetaViewer technology, functionality and features? Request a demo!