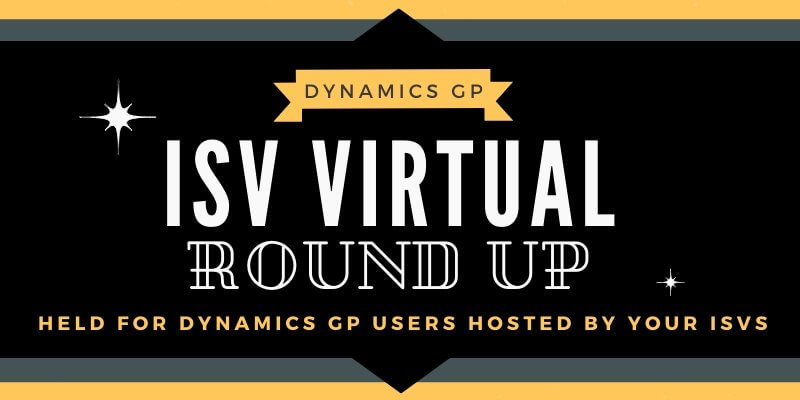 Hey, GP users!
We are bummed that upcoming events have been rescheduled or cancelled, and we're going just *a little* stir crazy from working from home. But just because we're working from home doesn't mean we're not innovating and readily available to help you make the most of your Microsoft Dynamics GP and add-on solutions.
So, we're banning together as a group of ISVs to put on the Dynamics GP ISV Virtual Round-Up – a virtual event hosted by a group of well-known Dynamics GP ISVs. This two-day event will feature nine hours of information, education and product feature updates and will take place Tuesday, May 19th and Thursday, May 21st.
Each participating ISV will host a 60-minute informational session discussing best-practices, product updates, industry trends and more!
Presenting ISVs include:
Winthrop Development Consultants
Integrity Data
Nodus
eOne Solutions
Rockton Software
Mekorma
Metafile Information Systems
Encore Business Solutions
PowerGP Online
This event is FREE and open to all Microsoft Dynamics GP end-users, partners and solution providers. Take a look at the sessions and register yourself and your team today!