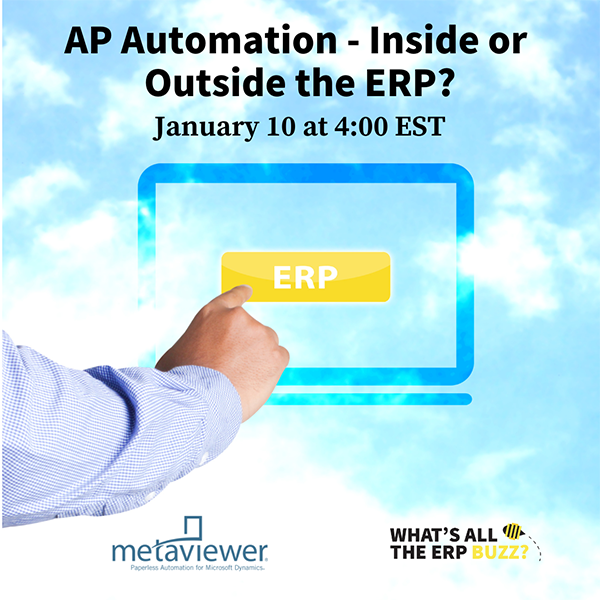 MetaViewer will be joining the ISV Society's first monthly chat of 2023, "What's all the ERP Buzz?" on January 10 at 4:00 EST. Tune in to learn about industry trends, ERP news, and more. January will be about AP automation and MetaViewer is thrilled to be the first guest of the year!
When looking for the best automation tool for your accounts payable department, knowing the benefits and disadvantages of the solutions available is crucial. We all want to cut the cost of processing invoices, save the business money, as well as save you time and resources -- MetaViewer is THE tool to achieve those savings. 
We'll discuss the pros and cons of implementing an AP automation tool inside or outside your ERP.  
Reserve your spot today and share this link!