Paperless Automation ROI Calculation
Do the math, MetaViewer can make your business better!
The task of transitioning to automated processes may seem daunting, but do you know what the current costs associated with paper in your office are? They add up quickly, sometimes without you even realizing it and can be mitigated or even eliminated by going paperless. Identifying the costs associated with your processes can unveil significant savings potential within your organization.
Hard ROI
So, you've decided to implement MetaViewer, but you're wondering what the pay-out will be for your organization. Making sure that your company is seeing hard return on your investment is essential.
Independent research from organizations such as The Aberdeen Group, IOMA, and PayStream Advisors has shown productivity gains as much as 82% in companies that automate with document management and workflow. Many of our customers experience these types of productivity gains.
Significant cost savings can be realized by centralizing functions currently spread across multiple sites, employing economies of scale and process improvements. To avoid losing valuable staff, most companies offset the cost of a technology investment through natural attrition and by postponing the hiring of new staff. The bottom line is that you will be able to accomplish more with fewer people, giving you the opportunity to redeploy your most valuable asset (your people) to other areas of the business.
Process efficiency gains from a good document management system translate to more than just head count reductions. Processing faster gives you the flexibility to pay on your terms when you are ready. In a study by the Aberdeen Group, respondents with workflow systems averaged 4.4 days to process an invoice compared to the average of 14.4 days and the bottom tier companies at 34.4 days.
ROI from process efficiencies comes from capturing early pay discounts, eliminating late payment fees, and better cash management to optimize working capital. Many times inefficient processing leads to paying invoices too early. If people scramble to process invoices, they are in the habit of just paying the invoice to "get it out of the way". A good workflow system can process the documents in 4 days, schedule the optimum pay date, and remind you on the day it needs to be paid.
Workflow efficiency and automated checking can reduce errors associated with duplicate invoices, duplicate payments, and incorrect amounts. The more people feel rushed, the more likely for an error to occur. Workflow audit trails and procedures reduce the errors associated with fraud.
There are companies that make a living by auditing payables to retrieve lost costs associated with these types of problems. If you are using one of these companies, why not put your money towards a system that prevents this from happening in the first place? If you are not using one of these companies, how much do you think you are losing and don't know it?
In a busy environment, we are so focused on keeping our head above water that we don't have the time to proactively manage to improve our position. MetaViewer generates reports that allow you to audit vendor performance. This helps buyers transfer purchases to those vendors with better terms or fewer billing errors. It can also help them negotiate with vendors to improve terms.
Not only is shuffling and accessing paper documents time consuming, it is also costly. A study by Prism International shows that 2-7% of documents are misfiled at an average cost of $120 per document. Executives spend 150 hours per year looking for misplaced documents.
Even storing documents themselves is costly. A typical 4 drawer file cabinet consumes 6 square feet of office space for the cabinet itself and the room to open it. How much do you spend for office space? How many file cabinets do you have? Off-site storage is not economical or convenient.
Paper-based processing leads to high costs associated with postage, shipping, phone, fax, copying, and printing of documents to be distributed to all participants in the process. While these costs vary widely from customer to customer, copying and printing costs 2-5 cents per page. Considering the average worker consumes 10,000 sheets of paper per year, this can add up to a sizeable savings.
Capturing reports electronically rather than printing them can save thousands of dollars every year. Sara Lee Knits figures they save $700,000 per year by eliminating the unnecessary printing and microfilming of reports. Electronic documents can be retrieved by searching for any word in the report and the user is taken directly to the page.
What about soft ROI?
Sometimes return on investment goes beyond the hard numbers, but those soft costs are also crazy important to consider, though more difficult to quantify, when measuring potential cost savings.

Improved visibility into spending

Decreased dispute resolution time

Increased staff efficiency by improving the annual invoices processed by the employee

Promotes compliance with existing contracts, thereby reducing savings leakage

Filter out maverick spending

Reporting supply financial performance issues and identifying bottlenecks in the receipt-to-payment process

Reducing regulatory compliance risks

Letting managers manage and spend less time with the busywork of processing paper

Reducing the impact of a lost document in terms of cost and liability
Do the Math: What Can You Save with Automation?
We've put together some questions to consider when you are ready to evaluate your current processes and costs.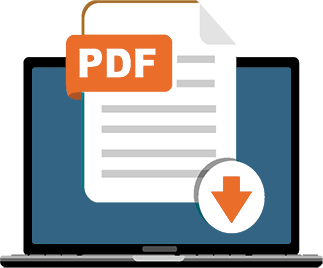 The 5 Perks of Going Paperless
MetaViewer's document management expert, Doug Bertram, will demonstrate the aspects of an automated capture solution that businesses have found to provide the biggest perks and the most substantial ROI.