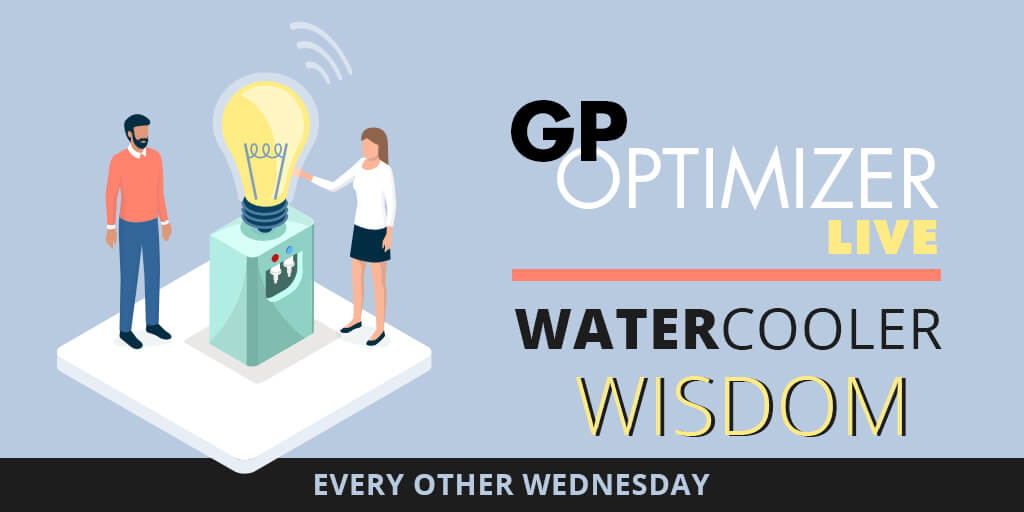 Are you still working from home and missing that office water cooler chit-chat? GP Optimizer is bringing the water cooler to the virtual space with bi-weekly discussions with ISVs in the industry with Water Cooler Wednesdays.
During these events, we will share wisdom, insights, best practices, tips and tricks, recommendations, and more!
Here's what's coming up:
Register once and get access to all upcoming Water Cooler Wisdom events.