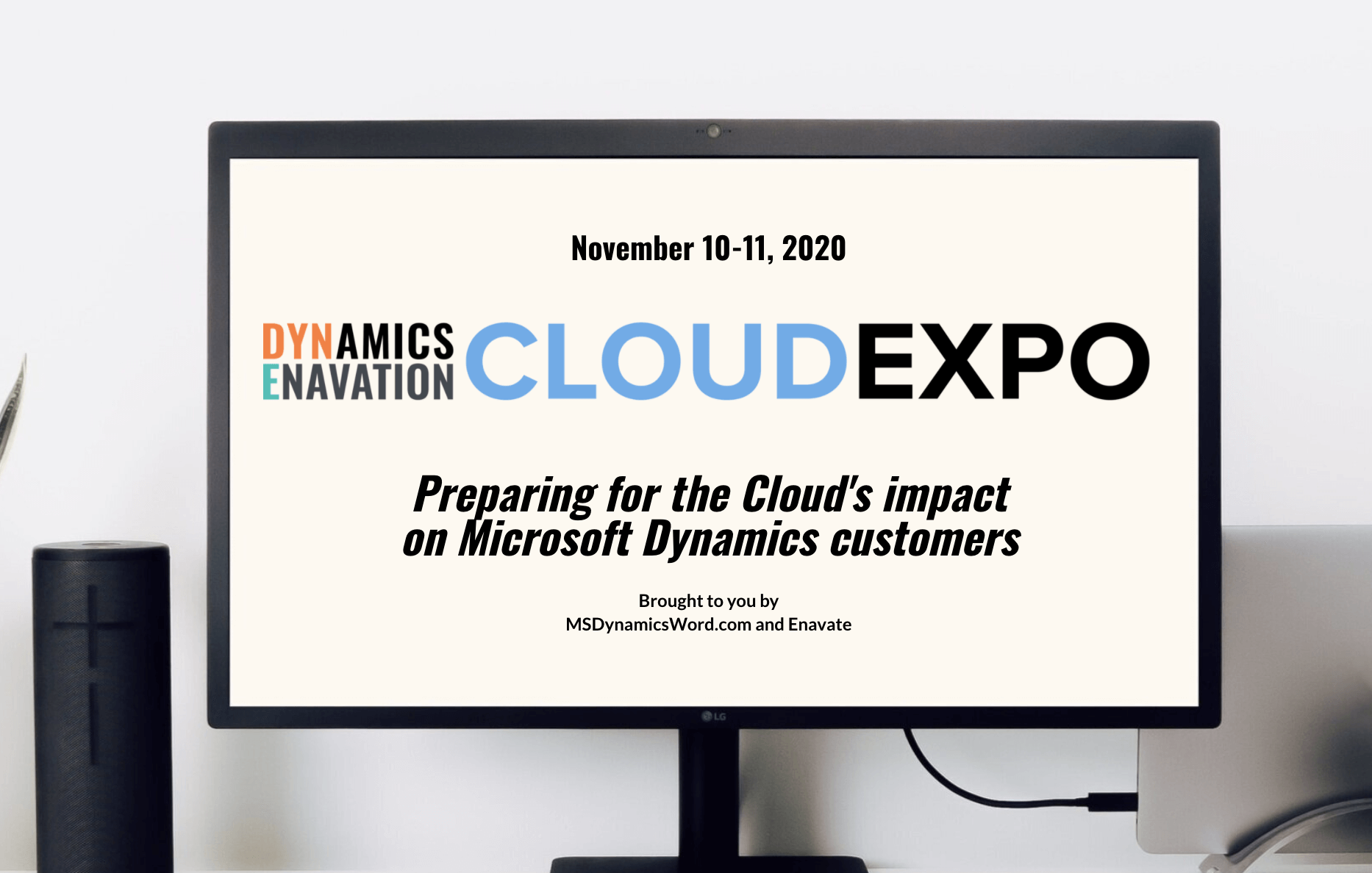 MSDynamicsWorld.com and Enavate are coming together to bring you the Dynamcis Enavation Cloud Expo on November 10-11, and we are proud to be a sponsor.
This completely virtual event prepares Microsoft Dynamics users for the impact of the cloud by offering opportunities to network, talk and learn from solution providers and experts. And you get to attend from wherever you're working these days because the event is 100% online! The Dynamics Enavation Cloud Expo will feature:
More than 25 carefully curated sessions, including one by yours truly on November 10 from 1-2 PM ET about the benefits of AP automation in the cloud for the remote workforce and one on November 11 from 1-2 PM ET focusing on giving your AP department a boost with cloud-based ERP and paperless automation. Make sure to add these and more to your calendar! The sessions take place in time blocks so you can pick the session that appeals to you and your business needs throughout the day.
Networking opportunities, including the virtual Networking Lounge for attendees to talk with people within their own specialty, as well as opportunities throughout the day for attendees to chat with solution vendors and experts to watch demos, ask questions, exchange virtual business cards, etc.
An exhibit hall with all your favorite vendors. If you're interested in a particular solution or just have some burning questions, this is your time and place to ask! Head to the virtual booths and get your questions answered in real-time so you can narrow down your options and start to make steps toward that digital transformation project you've had your eye on.
Start 2021 off with cloud success! Learn about the benefits of the cloud, what it takes to migrate your current solution to the cloud and how other cloud solutions will integrate with the solutions you have in place. Ready for more info or want to register yourself or your team? Head to the website to learn more. We hope to "see" you there!