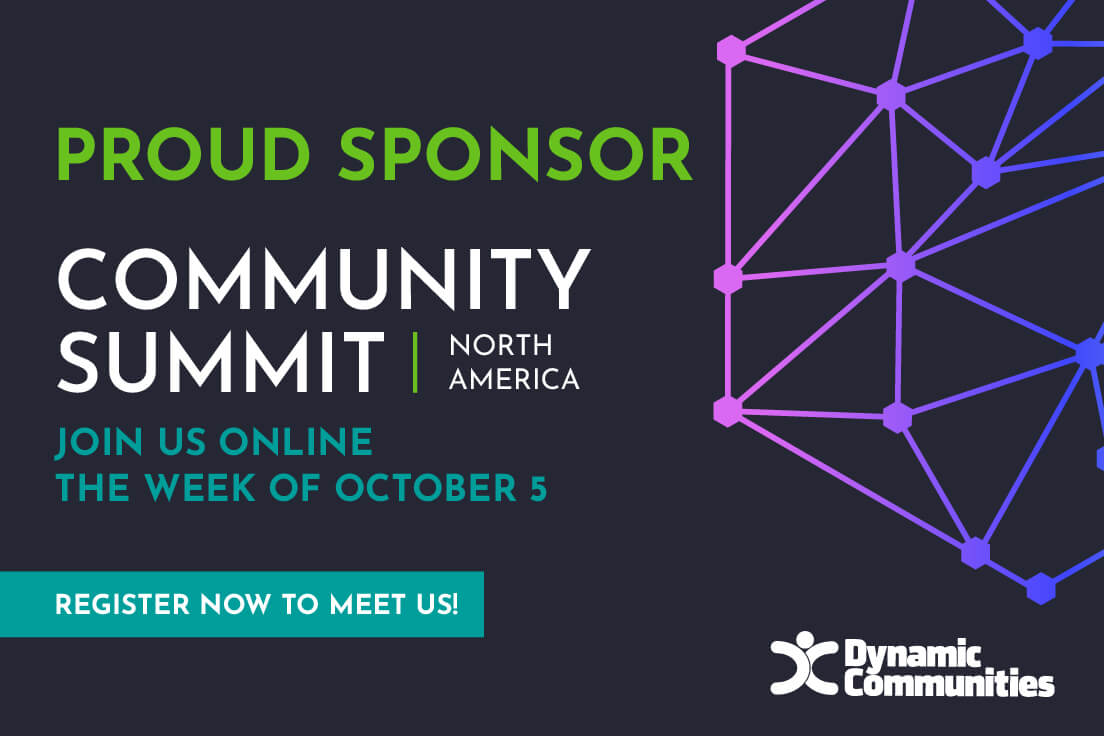 "Define your now" is the slogan of this year's Community Summit North America, and we think that's just about perfect. Whether your "now" is still in your makeshift home office, or it's back in your regular workplace, we will all be gathering together virtually for training, networking and community, and our collective "now" will be coming together as a community of Microsoft Dynamics lovers!
Community Summit North America 2020 will be completely different than ever before, and that's because the entire event is taking place virtually in the wake of the COVID-19 pandemic. We are thankful to be "attending" as a Premier Sponsor again this year from the safety and comfort of our own offices while still bringing state-of-the-art technology to Microsoft Dynamics end-users, partners, clients and other solution providers.
Join us and the Dynamics community online on October 5-9 for the leading Microsoft Dynamics event of the year. Community Summit will feature two keynote speakers:
Adam Grant, Author, Podcaster and Organizational Psychologist at the Wharton School
Daymond John, Author, Founder and CEO of FUBU
The event will also be the virtual home to an online expo hall, with booths you can "visit" and interact with. You will be able to request more information, read materials, watch demos, talk with a representative and more.
The expo hall will be open and breakout sessions will begin starting on October 7. And we will have no shortage of breakout sessions to take part in! Here's the schedule of MetaViewer sessions:
Wednesday, October 7, 2:30-3:30 PM – Get Smart with Intelligent Technology
Wednesday, October 7, 2:30-3:30 PM – Get Your Head in the Cloud
Thursday, October 8, 11:40 AM-12:30 PM – Empowering Your Remote Workforce with GP and MetaViewer
Thursday, October 8, 3:30-4:20 PM – Build a Best-in-Class AP Department with Paperless Automation
Friday, October 9, 9:30-10:20 AM – Going Paperless in the Age of COVID
Friday, October 9, 10:30-11:20 AM – Going Paperless – The Interactive Version
You can learn more about MetaViewer on our portal, and get to know our team and see MetaViewer in action on October 7-9 during the virtual show by visiting our booth.
We look forward to "seeing" you at Community Summit 2020!