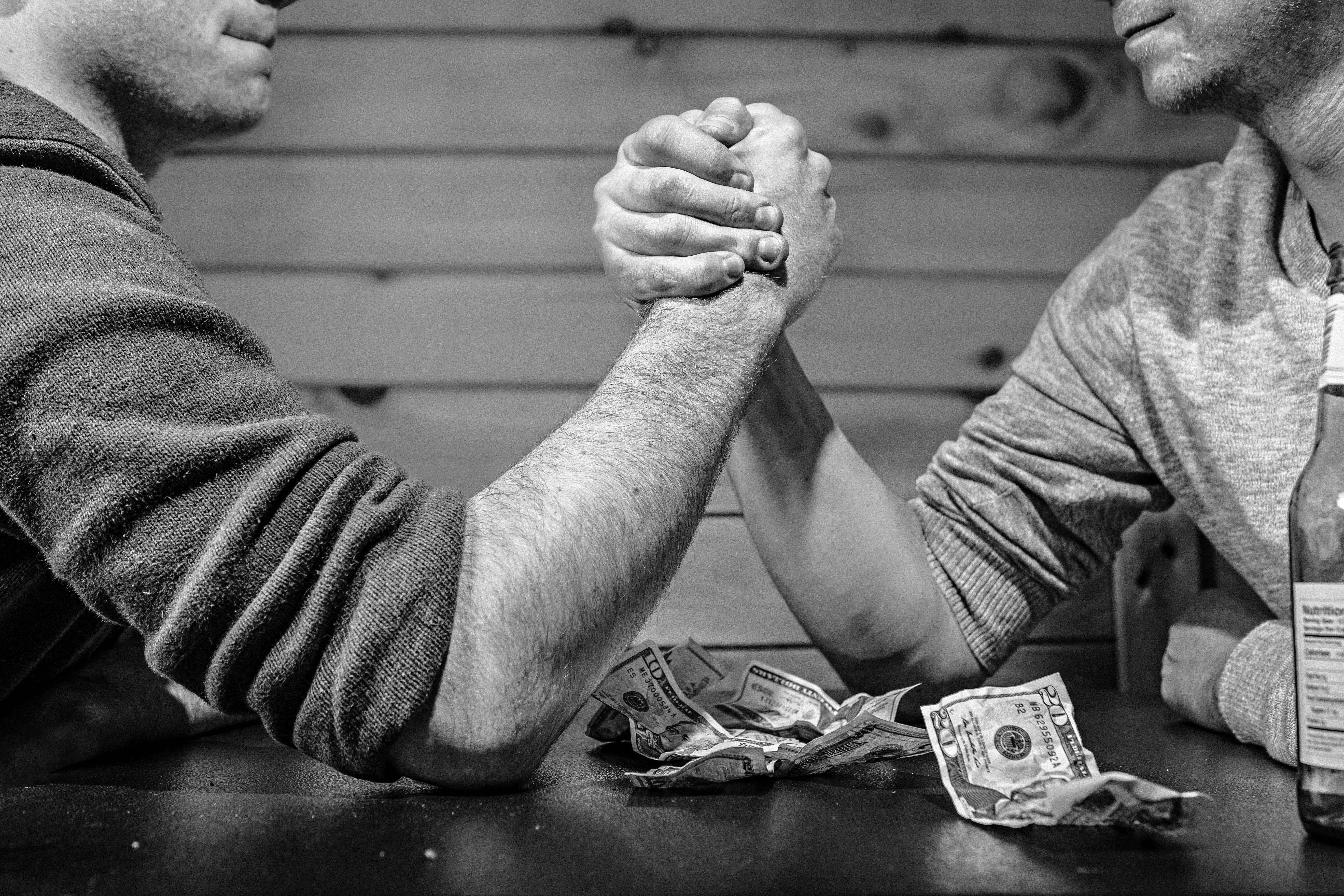 We're not going to beat around the bush – investing in new technology, especially something like business process automation software, is expensive. It's a long-term investment with a scary price tag that likely gets your blood pressure up just a little bit. We get it. We know that we can explain the benefits over and over again, but that doesn't make the decision to purchase paperless automation any less stressful. But what if we also tell you that your document management investment can also give you a competitive edge in the market?
Today's customers and vendors are looking for instant gratification, and your team is looking to complete tasks more efficiently and accurately. Effective automation means that you can offer services, information and data faster and more seamlessly, meeting the needs of your customers, vendors and employees and giving you a competitive advantage by aligning your business processes with the needs of the people inside and outside of your organization. How, you ask?
Bring products and services to market faster: Automation makes everything happen just a little bit (ok, a lotta bit) faster. This means that you can gather the data necessary to make product or service improvements, speed up development or get goods or services in the hands of your customers faster. Best-in-class companies are bowling over their competitors by being able to bring the latest-and-greatest to the market ahead of their rivals.
Reduce costs due to increased efficiency and decreased physical storage overhead: The more money you save by eliminating paper storage and increasing efficiency is more money that you can put toward more strategic investments. Do the math. How much is paper and manual data entry costing your company? Once you have that number, we encourage you to brainstorm some ways that that capital could be used more strategically. Re-investing money into things like enhanced technology puts you miles above your competitors who are still paying for filing cabinets and manila folders.
Higher levels of control and compliance: When it comes to information government and document retention regulations, it's vital to know that you're in control and remaining compliant. When your documents are physically stored willy-nilly, there's greater risk of security breaches. Additionally, it increases the time it could take for your business to get back on its feet after disaster strikes. If your competition isn't automating, there's a good chance that compliance is a sticking point for them. A document management solution assures that you know who touched a document when, what they did with it and what happened to it after it was in their not-physical hands, leaving a very detailed audit trail to keep you covered in case any regulatory or compliance concerns should arise.
Elimination of human error due to manual processes: We know that everyone makes mistakes, but if you can mitigate them then you are more likely to keep customers and vendors coming back time and time again, knowing that your organization operates accurately and smoothly. When products and services arrive on time and payments are made early, customers will be more likely to return to you for future business. Simple as that!
Increased visibility and more strategic decision-making: Today's businesses are fast-moving, tech-savvy and extremely agile. This means that being more strategic in business decisions is important to not just stay on-track with, but to surpass your competitors in the industry. With access to copious amounts of data and an automated solution to make sure that this data – both structured and unstructured – is received, organized and indexed accurately you can be sure that you have the information you need to make the most calculated and deliberate decisions for continued growth moving forward.
Growth and expansion opportunities: The sky is the limit when it comes to automation, which means that the best and most competitive companies are going beyond accounts payable and looking for other ways that business processes can be automated. Accounts receivable, legal, human resources; these are all places where business process automation can shine and make your company innovative and efficient, giving you a leg-up over companies that are limiting the use of their document management solutions.
Not everything is a competition, but in today's market it's important to be ahead of the curve and embrace opportunities to become best-in-class in your industry.