40 Years of Innovation: Metafile Information Systems Celebrates 40th Anniversary
2019-12-13 20:37:11.0 by Alyssa Putzer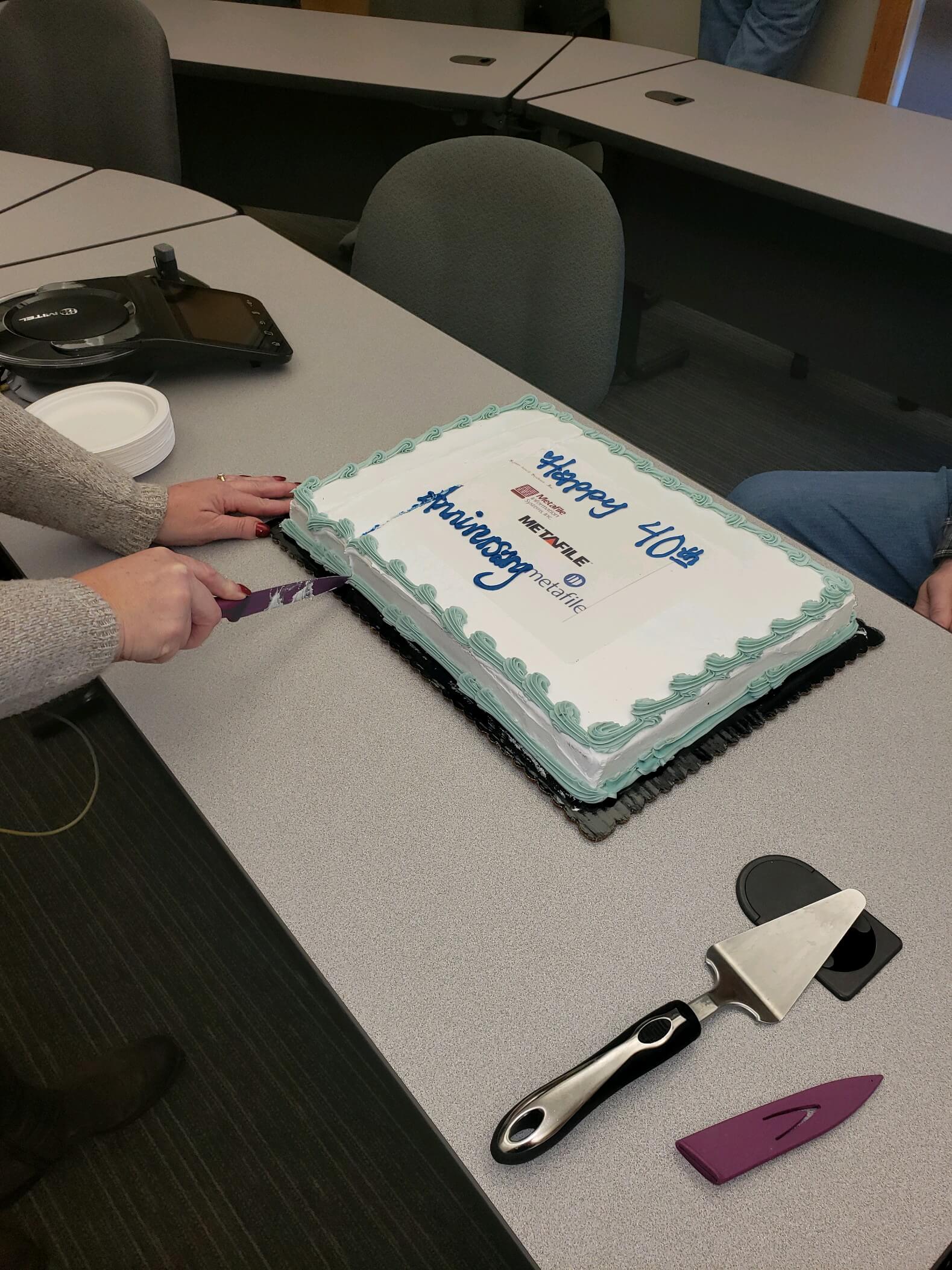 This week, Metafile Information Systems celebrated 40 years of providing state-of-the-art, innovative technology solutions! When you've been developing business solutions for this long, it's fun to take a look back at where it all started, and we thought it would be fun for you to see how far we've come, too!
Here are some Metafile blast-from-the-past facts:
Metafile was started by entrepreneur Allan Sprau in 1979 after he moved back to Rochester, Minn. from Philadelphia. His previous company, Shared Medical Systems, had become a public company and its stock provided a basis for him to start what is now Metafile Information Systems.
When Metafile was founded, the desktop computer (then called the "micro-computer") was all the rage and Apple was just starting to offer small kit-type computers to work with the desktop.
After the founding of Metafile and at the dawn of the micro-computer, one of Sprau's former colleagues discovered the need for a database and language for this new technology. They decided to build a language called "Metafile," which was software for these desktop computers and the first product developed by Metafile Information Systems.
The very first Metafile customer was a radio station in Preston, Minn. that needed to keep track of billing information, their customers and other information, so the small Metafile team built an application for it.
The original name of Metafile Information Systems was "Sensor-Based Systems."
Metafile applications started out as a filing cabinet replacement where companies could store images, index them and retrieve them.
After realizing that storing information as images limited companies due to lost textual content, they dove into the Computer Output Laser Disk (COLD).
The first computer that Metafile was built on had 16 KB of memory.
Today, Metafile products – ResultsPlus Nonprofit CRM and MetaViewer Paperless Automation – are simplifying and streamlining business processing, enhancing visibility and helping companies – from manufacturers to nonprofits – work more efficiently and more successfully.
Here's to another 40 years of innovation!