MetaViewer AP Automation Software
Why MetaViewer?
Today's best-in-class companies are using accounts payable automation technology to improve processes. Accounts payable automation software from MetaViewer uses robotic process automation (RPA) technology to capture invoice data, eliminate repetitive processes and make documents and data more readily available. MetaViewer gives you full visibility to all related information from purchase order to invoice, to payment and more. You gain more control over your accounts payable process, increase efficiency and automate your approval workflow with RPA.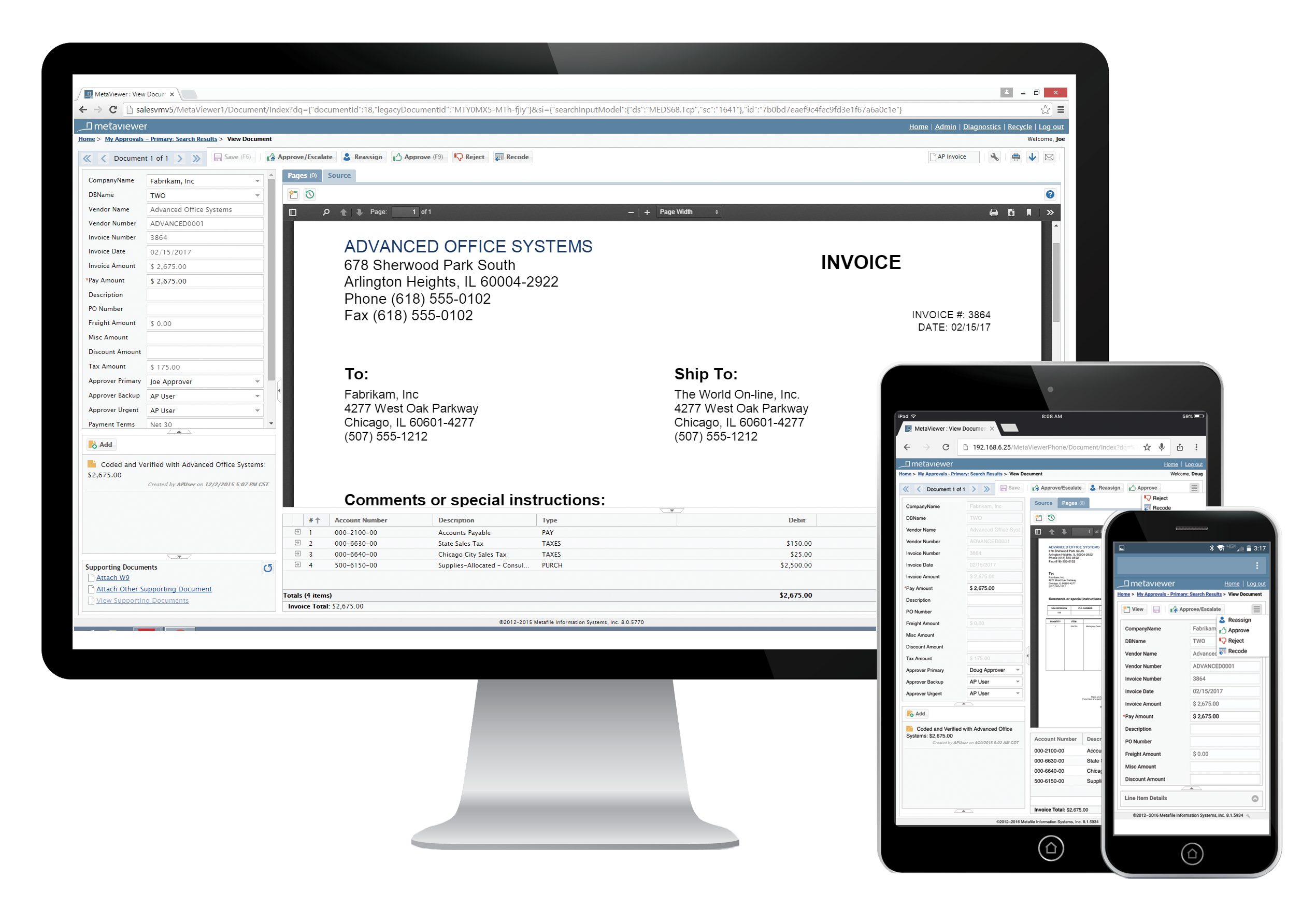 Why Choose MetaViewer AP Automation Software?

Time Savings
Time is money. No more dealing with paper, chasing approvals, data-entry and searching filing cabinets. MetaViewer automates your processes to save you time.

Lower Costs
Think about the processing costs that you're cutting by automating. From data-entry to printing and filing, early payment discounts to late fees, by streamlining your financial processes you save money. 

Improved Accuracy
MetaViewer uses best practices and Touchless Invoice Processing to eliminate data-entry errors and duplicates to ensure accuracy and consistent business processes.

Enhanced Visibility
No more wondering what's pending and what's been paid, executives have a full view of the financial process, eliminating bottlenecks and allowing them to make more data-driven decisions.

Enterprise-wide
Go big or go home! Go beyond the AP department and use MetaViewer's enhanced functionality and intelligent workflow to automate other departments, including AR, HR and Legal.

Mobile Access
MetaViewer Mobile gives you the ability to view documents, approve invoices, and more on-the-go, right from your smartphone or tablet.
Looking for an AP Automation Solution?
Selecting an AP automation solution for your organization is an important decision. Our buyer's guide will help you get off to the right start. This guide is packed full of practical information and strategies for navigating the decision-making process.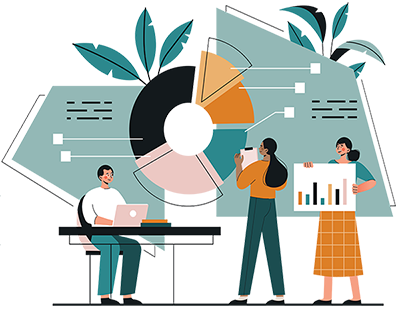 The main thing about MetaViewer was its flexibility. It was a sensible choice because we have unique business processes since we have so many locations.
Laura Holsclaw, Controller
Greer Companies
MetaViewer for Accounts Payable
MetaViewer brings automation to the workplace, often starting with accounts payable. MetaViewer paperless automation for accounts payable gives you full visibility to all related information from purchase order to invoice to payment.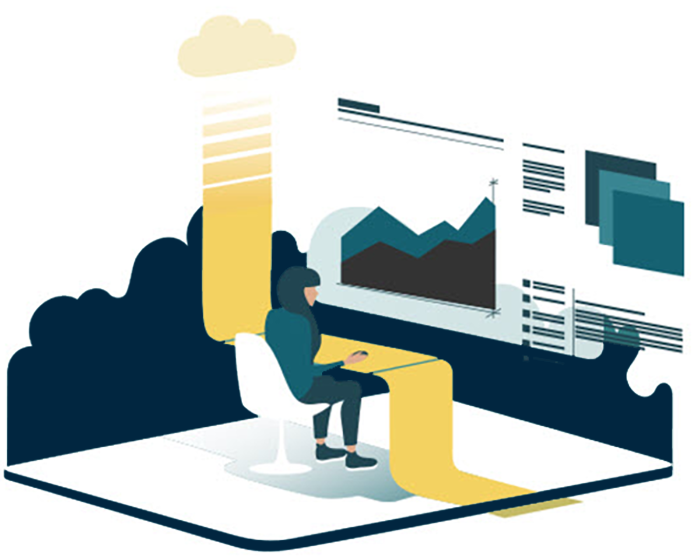 MetaViewer with Payment Automation
MetaViewer Paperless Automation teamed up with OnPay Solutions to provide Invoice-Through-Pay automation. Together, MetaViewer and OnPay create fully automated and paperless accounts payable processes, increasing efficiency, security and visibility from start to finish.
MetaViewer Document Management
You have documents, we have a solution. Together, your processes are automated, and your documents are securely and digitally stored in a place that's safe and easily accessible to the people who need them. What a great way to kick off your digital transformation.